We are the experts for plant signage on your side

Plant tagging, pipemarking, safety plans
For plants, buildings and technical systems, the marking of lines, contents, flow directions or hazardous areas is fundamental for safe operation and hazard-free maintenance. For this purpose, the legislator has developed various regulations such as PPS, AKZ (no longer maintained, but often still in use), RDS-PP, DIN 6779 or 2403 and the ISO standard 20560. ISO standard 20560 is the new global marking standard for non-installed pipelines. All these regulations provide the framework within which we operate and implement a plant marking system for you. We offer everything from a single source: From engineering to production and assembly to documentation. The advantage here is that we can fall back on in-house production and work with our own assembly teams on site. This means that we can also implement individual requests quickly and comprehensively, perfectly matching the respective requirements.
S+C SIGN CONCEPTS is one of the leading specialists for plant identification. We see ourselves as a comprehensive partner, signposting plants, pipeline networks, buildings, power plants, wind farms or landfills. We are at your side whenever clear and unambiguous signage is required to ensure safety during ongoing operations, maintenance or in the event of an emergency. We support you with forward-looking planning and professional implementation, we think along with you and ahead, we are a reliable implementer and a multi-certified expert for plant identification.
Quality, fairness and partnership, that's what we stand for. Founded in 2008, we have successfully implemented over 300 projects in a wide range of industries to date. Our continuously trained and technically excellent employees ensure a smooth implementation of your plant identification from A to Z. Test us, we are looking forward to your inquiry.
Phone: +49 (0) 2872/948689-0
Fax: +49 (0) 2872/948689-11
Mail: info@sign-concepts.de
Engineering, production, assembly and documentation.

Plant marking and safety signage as a complete service
What sets us apart? Our diverse experience from almost all industries, our expertise and our holistic approach. We are audited and certified in the area of occupational health and safety in accordance with the international standard for safety, health and environmental protection management (SCC) and by the Berufsgenossenschaft Handel und Warenlogistik (BGHW). The "Sicher mit System" seal of approval documents the implementation of systematic and effective occupational safety. All this serves safety and is the basis for smooth project implementation. Our customers receive a comprehensive S+C complete package for their plant labeling and do not have to worry about anything else. You can look forward to a perfect result.
The basis of every plant identification is an on-site inspection. Our experts thus obtain an overview, record the current status, discuss the individual requirements and contribute their experience. Together with the customer, we develop the optimal strategy for the marking and signage of the plant.
As part of Franken Plastik Holding, we can draw on the manufacturing expertise of Franken Plastik, market leader in information signs and labeling solutions. Whether through-dyed plastic signs, engraved metal signs, adhesive signs or systems made of composite material, printed, sprayed or laser engraved, with QR code or transponder, everything is possible. Also special designs, which are individually adapted to the respective plant identification.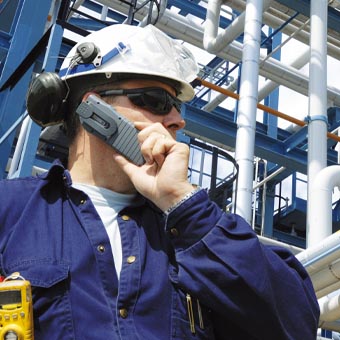 To ensure that nothing goes wrong on site, we have an expert assembly team on hand. The S+C employees assemble, test and have the necessary expertise to optimally implement plans and requirements of a plant labeling. Our fitters are continuously trained and are therefore always familiar with the latest regulations and templates.
Everything starts with the documentation, the project is successfully completed with the documentation. On the one hand, it serves as proof, on the other hand, it is part of the project. For example, escape and rescue plans or the documentation of fire alarm systems are part of preventive fire protection, while process flow diagrams according to DIN EN ISO 10628, including the assignment of component attributes, serve to ensure safety in the event of maintenance or emergencies.
News: ISO 20560 is the new standard.
The new global ISO 20560 standard is now available so that experts all over the world can immediately recognize what is being transported in the pipe. It standardizes the labeling of hidden and often hazardous pipe contents in plants and facilities. It also uses globally recognized GHS/CLP symbols on a highly visible yellow background to alert employees, international subcontractors and first responders to hazards. The new standard also mandates pipe marker size based on pipe diameter to improve visibility from a distance. If you'd like to know more, we'd be happy to provide you with information on current plant marking standards.
The right signage solution for every industry and application.

Our solutions and systems for safe and predictive plant identification.
Successful projects.

Satisfied customers.
Over 300 projects for customers from almost all industries. We cannot show every project and company. Therefore only a small cross-section. If you want to know more, just give us a call. We will be happy to give you a few insights into our work and show you the possibilities of modern plant identification.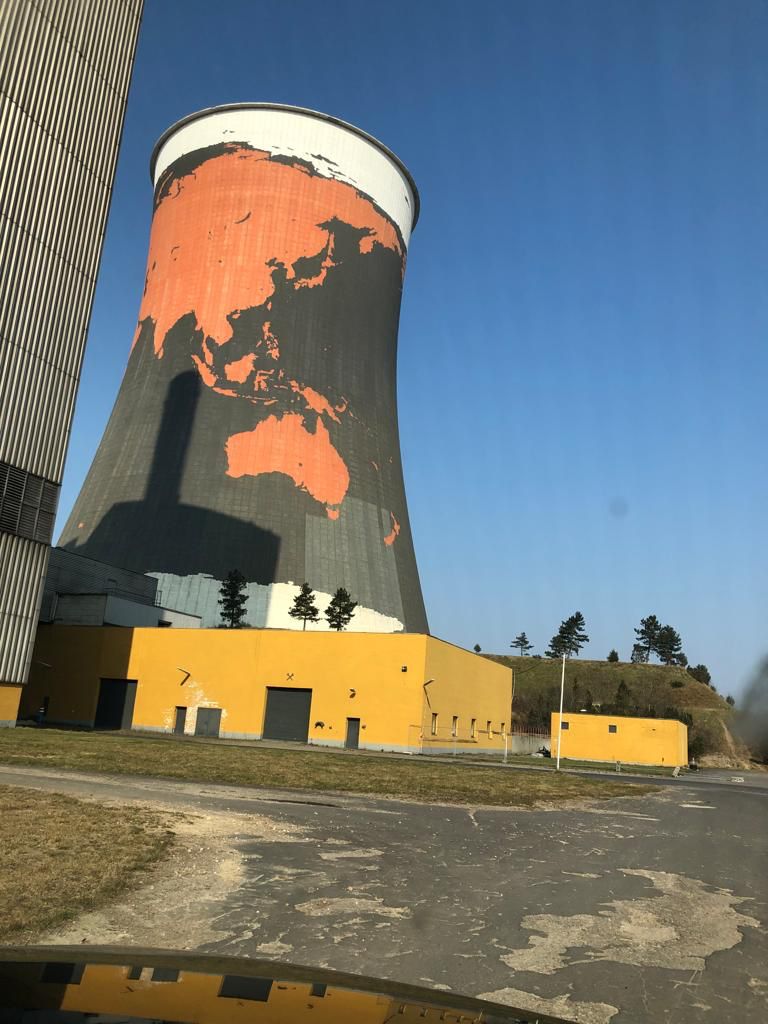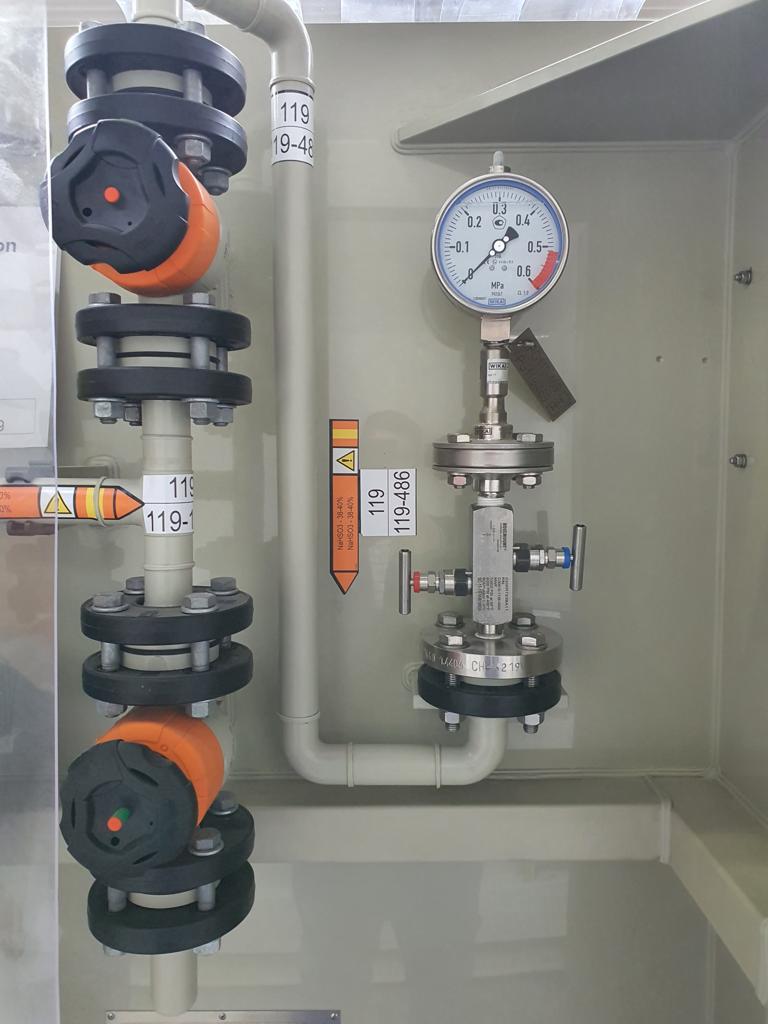 Municipalities & public utilities
Plants and power stations
Chemicals, Pharmaceuticals & Refineries
Alternative Energies & Biogas
Airport & Traffic
Offshore plants
Air conditioning & refrigeration
Electricity
Safety marking
Object identification
Fire protection documentation
Questions, requests, special requirements for your plant labeling?

Here you will get answers.
S+C | SIGN CONCEPTS GmbH
Max-Planck-Straße 4
46414 Rhede
Plus-Code for Google-Maps RPJ9+47 Rhede
Phone: +49 (0) 2872/948689-0
Fax: +49 (0) 2872/948689-11
Mail: info@sign-concepts.de
Directions on Google. Please note our privacy policy.
Franken Plastik is the leading specialist for signs and marking systems made of plastic, metal or foil, through-dyed, lasered, printed or milled. With a wide standard program and the possibility to produce signs individually, Franken Plastik gives us all options for user-specific plant signage.
We have a long-standing partnership with Lars Gebauer. Together we have already successfully completed many projects. Our competencies and experience complement each other perfectly to the benefit of the companies we support.